Could provide ALL the needs
of the global energy industry today
>6GW
The potential of renewable energy
sources (RES) in the unifed
energy system
>1GW
he potential of renewable energy
sources (RES) in an isolated
energy system
24 000 000 000
tons of oil equivalent
is the quantity of technically feasible
renewable energy sources
in the Russian Federation
Hot topic
225 MW
— total installed capacity of solar parks, that will be commissioned by Solar Systems between 2016 and 2019
100 MW/p
per year – is the minimum capacity of the solar panel factory
45 billion
rubles - the potential amount of investment by Amur Sirius in Russian solar energy

Market Rules
Projects map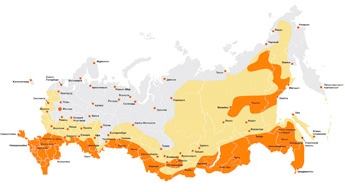 PRESS CENTRE
21
December 2015
Russia Approves 365 Megawatts of Clean Energy Projects in Tender
Russia granted 365 megawatts in clean-energy projects for delivery from 2016 to 2019, the nation's third tender for renewables after the state delayed auctions to adjust terms.
Russia approved solar projects from Solar Systems, Avelar Solar Technology and T Plus that will add 280 megawatts of capacity, according to the website of Russia's power market trading system administrator, or ATS.
27
February 2015
Ruble's Plunge Damps Solar Ambitions for Russia
Russia's first tentative steps into developing a solar industry have slammed headfirst into a currency collapse and looming economic crisis.
26
December 2014
Solar Systems came to an agreement with German SCHMID Group and Turkish Pekintas Group on construction of a factory in the Russian Federation. This 200 MW/p factory will produce cells and modules for solar parks.
Solar Systems (Solar Systems LLC, Russia), SCHMID Group (Germany) and Pekintas Group (Turkey) signed an agreement to build a solar module factory in the SEZ (special economic zone) "Alabuga" in Russia.